Cost for your home renovation project
Get started today and call us to request your free estimate
Who We Are
Family owned and operated, over 15 years of experience in total home renovation, building and addition service, we are one of the best in the local Northern Virginia, District of Columbia and Maryland area. Our dedication to quality is unparallel in the industry. We are always working on improving our service and finding ways to assist customer. We meticulously design and follow-through on each project as per guidelines which resulted us repeated customer year after year.
Why Choose Us?
Home Remodeling
Each new project is only possible by our designated construction team by using the industry's reliable products and techniques. Our engineers will not compromise against high quality products and services.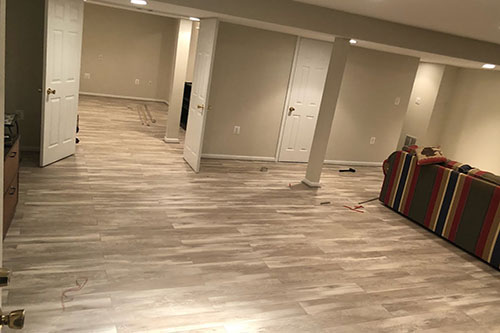 Home Additions
Our general constructors worked in both large and small construction projects for decades, any addition to your existing residential or commercial property is one phone call away. Our design consultants will provide exceptional results for an affordable budget!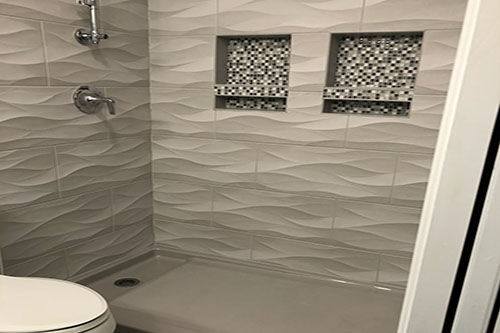 Bathroom Remodels
If you are ever wondering where to start with your bathroom project, then look no further. We will come to your location, seat with you to understand your specific goals and layout a design plan, before and after comparison to clear your mind with visual diagram.
Home Remodeling
Our contractors understand that what is right for you may not be right for others, so we take individual approach to achieve personalize goals. Our free in-home consultation will walk you through the process from start to finish so you are not surprised in the end.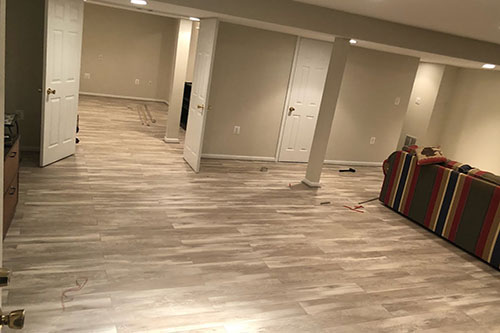 Home Additions
Changing the look of your windows and doors not only complement the house to give a new look but also it can enhance the value of your property. Our contractors will discuss all the options such as energy efficiency, green and Eco-friendliness.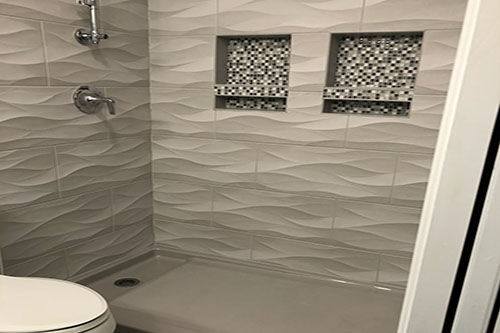 Bathroom Remodels
If you are thinking of a new deck or porch or just wanted to extend the area with a fresh new look, we have you covered. If you are looking for a experienced and trustworthy home improvement company who cares about every aspects of your home, we bet our professional and affordable solution will be the one stop solution for your decks & porches need!
Review
Bryce n Carla Yuska
2023-06-12
We'll be using Santos' services again for future projects. They were reliable and completed the project on time.
Tracy Schulberg
2023-05-16
These guys are GREAT! I had them completely rebuild a storage shed next to my carport - it is so solid it will likely last my lifetime. The did such a great job I had them come back and build a super long fence that abuts 3 of my neighbors. I would definitely recommend them, they do great work at very reasonable prices. I plan to use them again in the near future!!!
Megan Mackowey
2022-08-29
Santos has done a few projects for us and we're always impressed with the quality of the work. He treats each project like it's his own house making it look incredible. Santos is very easy to work with and makes a vision become reality. Highly recommend.
Two Brothers is great! We had them put in a deck in the back off our dining room. They did a beautiful job. Santos is very responsive, checked in with me throughout the process ensuring that my expectations were being met on the design and build. When the local stores ran out of the composite decking we wanted. Santos drove to all the stores throughout NOVA and MD to buy up the one/two boards each store had left in supply until he had enough to construct our deck. You can't say enough about that kind of service. We have a bathroom and walk-in closet addition coming up and we will be using Two Brothers Home Improvement again for those upcoming projects.
Gerald Litzler
2021-05-23
I've used Santos for two projects and plan to stick with him for all of my future renovation work. The most recent work was to tear down a wall and frame up the opening between rooms. The work is high quality and they left the site clean. I strongly recommend them!
shapo503 Alcides
2020-02-19
I've used Mr. Diaz, and I highly recommend him. He's professional and finished projects on time.
Write a Review
Get In Touch
Please fill out the form below to send us an email and we will get back to you as soon as possible.
Contact Info
Address
600 E Staunton Ave
Sterling, VA-20164
Phone
Email